Nootropics can also refer to the synthetic or natural supplements used to improve mental performance. Here are the following nootropics you can use without a prescription.
CAFFEINE
A lot of people consume beverages containing caffeine for their stimulant effects. Two of the most common caffeine beverages are teas and coffees. Researchers found that consuming caffeine is relatively safe for most adults, especially when taken moderately.
Having a normal cup of tea or coffee may help in improving mental focus. However, taking too much caffeine is not safe, especially long term.
According to the Food and Drug Administration (FDA), people should not consume more than 400 milligrams of caffeine per day. 400mg of caffeine is equivalent to 4 or 5 cups of coffee.
L-THEANINE
Theanine, also called l-theanine, is an amino acid that is found in green and black teas. This natural tea constituent is believed to have an effect on a person's mental state, resulting in relaxation.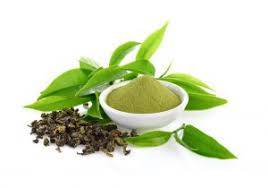 There is a possibility that L-theanine may work well when combined with caffeine. One study suggested that a combination of both L-theanine and caffeine can be used for cognitive enhancement.
Although dosage guidelines for L-theanine do not exist, experts recommend that a safe dose can be anywhere between 100 to 400mg a day.
BACOPA MONNIERI
This ancient herb has been consumed as part of Ayurvedic medicine as it is believed to enhance brain function. Studies have revealed that supplements containing Bacopa Monnieri can improve information processing in the brain, enhance memory, and reduce reaction time.
The herb has been found to contain active compounds known as bacosides, which help improve hippocampus signalling in the brain while protecting it from oxidative stress.
However, the effects of Bacopa Monnieri intake are not immediately felt. Healthcare professionals suggest that people take doses between 300 to 600mg for several months to attain maximum benefit.
PANAX GINSENG
This perennial shrub from China and some parts of Siberia is also another nootropic plant that has come to the attention of scientists. People from these geographical locations have been using Panax ginseng roots for medical purposes.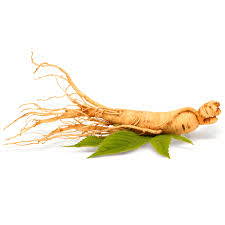 However, Panax ginseng is not the same as other kinds of ginseng, such as the American and Siberian varieties. These are plants that have different uses and effects.
In a 2018 review, researchers found that Panax ginseng could help in stopping neurodegenerative conditions, such as Parkinson's disease, Alzheimer's disease, and Huntington's disease. It may also be useful in helping the brain recover after experiencing a stroke.
Since Panax ginseng can interact with medications, it is best to get advice from a doctor before taking it. Healthy people are advised to take a dosage of 100 to 600mg once or twice per day.
GINKGO BILOBA
Ginkgo biloba is another nootropic plant that is believed to help enhance brain function. It is a tree native to Korea, Japan, and China. People in these areas have been using its leaves for herbal remedies.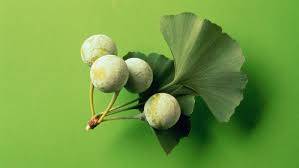 In a 2018 study, Ginkgo Biloba has been considered as a potential herb that can boost brain function.
In one review, researchers mentioned that Ginkgo Biloba could be useful in treating the symptoms of dementia. They found that human subjects who consumed more than 200mg of the herb each day experienced these positive effects.
It is important to note however that more thorough research is necessary to prove that this is true.
OMEGA-3 FATTY ACIDS
Omega-3 is one of the most well-known substances for enhancing mental capacity. These types of fats are primarily found in fish and some nootropic supplements. Scientists have found that omega-3 fatty acids are crucial for brain health, and is a must in any diet.
Omega-3 fatty acids are known for helping develop membranes surrounding the body's cells, including that of neurons. They are also essential for renewing and repairing cells in the brain.
In one study, fish oil supplements containing omega-3 fatty acids have been found to provide health benefits against age-related diseases. Meanwhile, young adults in one study were found to have better cognition and brain activation due to omega-3 supplementation.
There are various forms of omega-3 supplements sold today. They are commonly available in fish oil, but there are also some sold as algal oil or krill oil.
Although omega-3 supplements have a low risk in terms of side effects, there is still the possibility that it may interact with specific medications. Always consult a doctor for medical advice before deciding to take any short term medication.